Jewelry and Gift Packaging
All of our jewelry boxes are white swirl embossed with white cotton fill. They are made in the USA with 80% recycled paper content. We carry them in the following sizes: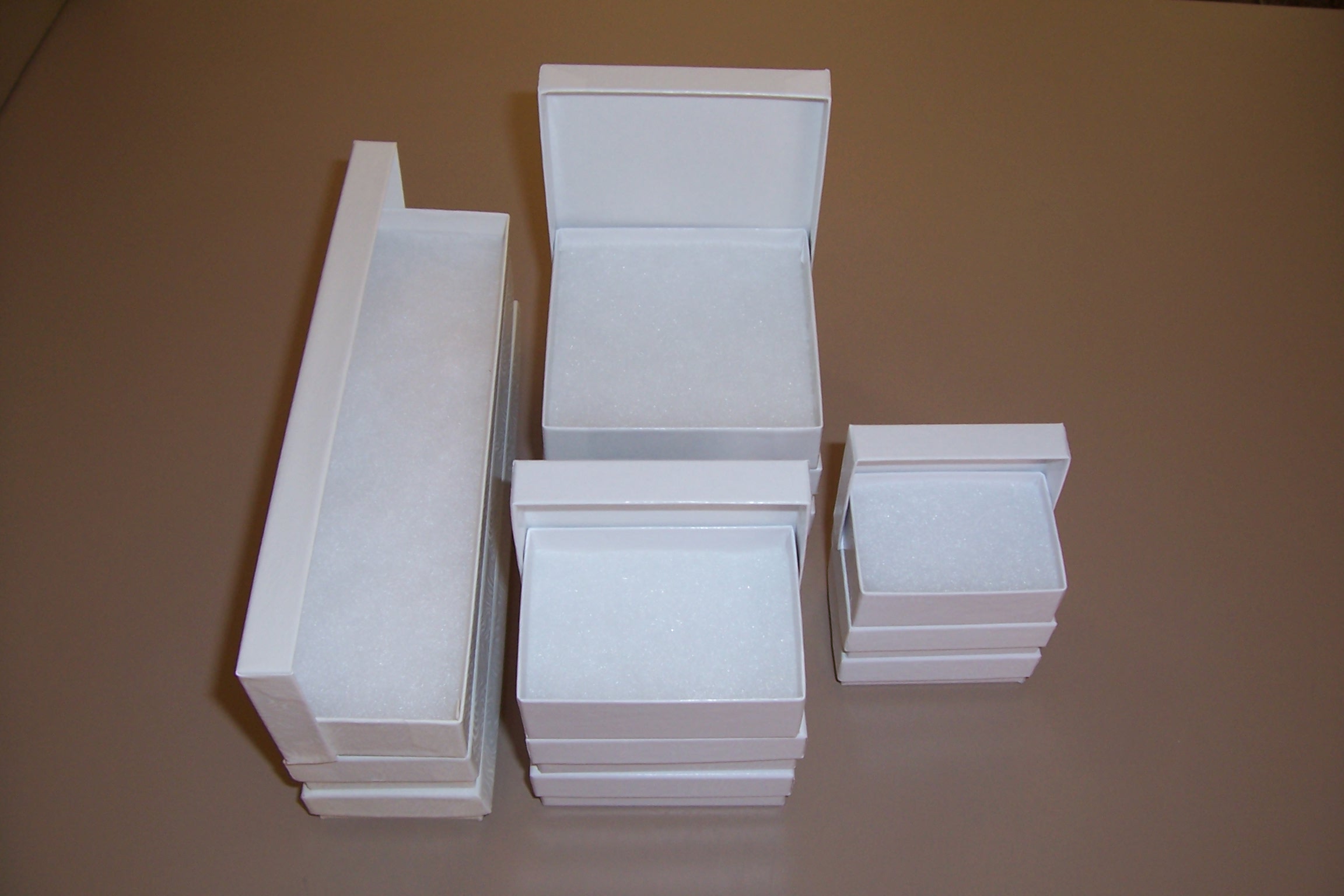 2 7/16" x 1 5/8" x 13/16"
All of our gift and apparel boxes are white and available in the sizes listed below. They are made in the USA with 100% recycled material. If you don't see the size you're looking for, give us a call. We also carry over 70 sizes of cardboard boxes and we may have just the right size.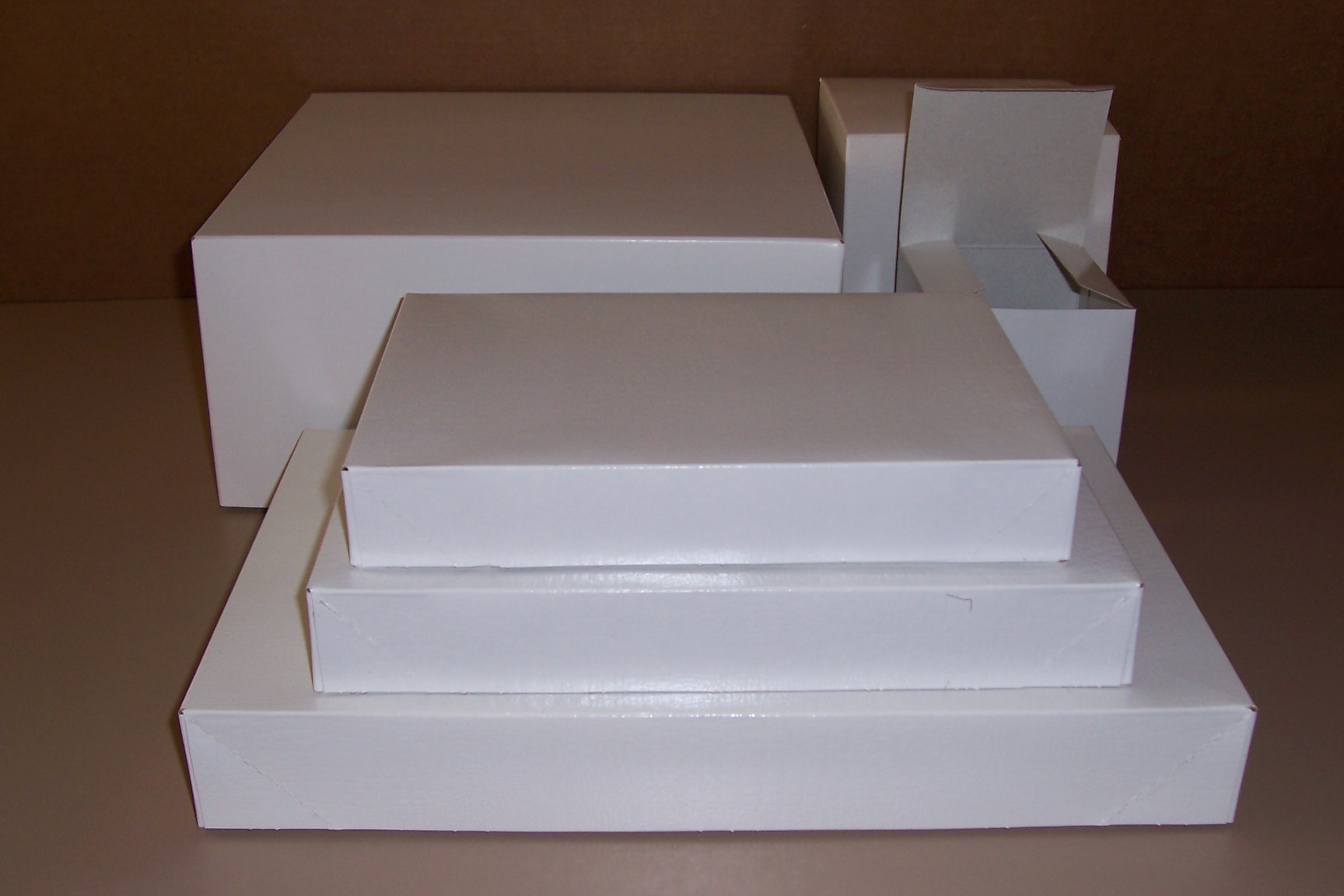 We also carry gift card boxes and envelopes, pillow boxes and instant wrap gift sacks which are great for very large items that are difficult to wrap.